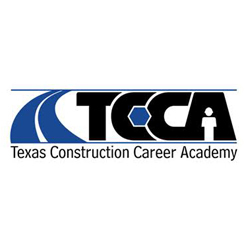 Free Construction Trades & Safety Certifications for Hwy Construction Ind.
Austin, TX
Are you highly motivated and serious about getting a job in construction? Do you have a valid driver's license? Are you able to pass a drug test? Are you over the age of 18? If so, we have an opportunity for you.
The Texas Construction Career Academy is now offering free hands-on equipment training and safety certifications for the Highway Construction Industry.
Application deadline is coming soon. Email us or fill out an application online today.
• Class Dates: March 22nd-March 27th, 2021
• Times: Monday-Saturday, 7am-5pm
• Location: Austin, TX
 Hands-on Training includes:
• Laborer Training
• Excavator
• Bulldozer
• Motor Grader
 Classroom Training includes:
• OSHA-10 for Construction Laborers Certification
• Work Zone Safety Training
• Construction Estimating and Blueprint Reading
• Land Surveying
• Materials Testing
• Intro to Preventative Maintenance
All applicants will be drug tested and interviewed. We are looking for the top 10 candidates!
16286414