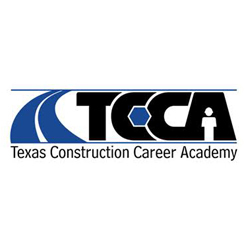 Free Construction Trades / Safety Certifications Classes For Hwy Construction
Waco, TX
Do you live in the Waco area? Are you highly motivated and serious about getting a job in construction? Do you have a valid driver's license? Are you able to pass a drug test? Are you over the age of 18? If so, please apply ASAP! Classes start August 2nd
The Texas Construction Career Academy is now offering FREE hands-on equipment training and safety certifications for the Highway Construction Industry!
***Application deadline: July 24th***
Fill out an application online today or call/email us for more information. You will be directly linked to our application online via Quick Apply:
• Class Dates: August 2nd - 9th, 2021
• Times: 7am - 5pm (M-M)
• Location: Waco, TX
Hands-on Training includes:
• Laborer Training
• Excavator
• Bulldozer
• Motor Grader
Class Room Training includes:
• OSHA-10 for Construction Laborers Certification
• Work Zone Safety Training
• Construction Estimating and Blueprint Reading
• Land Surveying
• Materials Testing
• Intro to Preventative Maintenance
All applicants will be drug tested and interviewed. Looking for the top 20 candidates in Waco! Fill out an application today for consideration. We look forward to hearing from you.
79093280